Move-In Certified Home Seller Inspection

Selling your home can be a difficult and long process. You want every advantage in marketing your home to prospective buyers. The best way to show that your home is a good investment is to have a Move-In Certified seller's home inspection performed. Our InterNACHI-certified inspector will thoroughly inspect your home and generate a report, just as we do for buyer's inspections.
The difference is that as a seller you can complete repairs and improvements before you show or even list your home. You can use your revised inspection report as a marketing tool that may convince a buyer to waive his own inspection. A seller's inspection can help avert any last-minute re-negotiations on price or conditions. And a Move-In Certified sign on your front lawn advertising that your home has been pre-inspected will help drive traffic to your home for sale.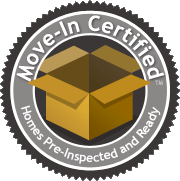 Why conduct a Move-in Certified
Home Seller Inspection?
Conducting an inspection ahead of time can help the seller substantiate a higher asking price if problems don't exist or have been corrected. The inspection reveals problems ahead of time which might make the home show better; gives the seller time to make repairs and shop for competitive contractors; permits the seller to attach repair estimates or paid invoices to the inspection report; and removes over-inflated buyer procured estimates from the negotiation table. The report provides full-disclosure protection from future legal claims.
A seller inspection permits a clean home inspection report to be used as a marketing tool. Copies of the inspection report along with receipts for any repairs should b made available to potential buyers.
Inspected once, Inspected right.®

Client Testimonial
"Just a note of thanks. When we had the possible issue with the roof come up we were both surprised and
very grateful to you for coming back at no charge and checking to ensure everything was ok."
- Mr. & Mrs. Sousa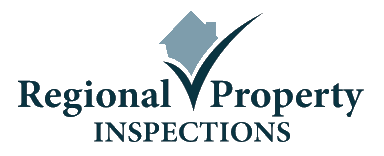 Home Inspections in Cambridge, Kitchener,
Waterloo and Surrounding Area
Contact us at any time to let us know how we can best serve you.
Office 519-620-3232 | www.rpicanada.com
Office Hours: Monday to Thursday 9 am-6 pm,
Friday to Sunday 9 am-7 pm. Text or Email anytime.